Kingdom 101 Apartment Project making a new record of booking in the first day
Kingdom 101 Apartment Project officially announce in last January 13th. The Opening Ceremony held in White Palace Conference Center, Phu Nhuan District, Ho Chi Minh City, Vietnam. It gathered many customer who interested in this project.
As Mr. Nguyen Dang Thanh, Directoe of Dong Duong Urban Development Jsc., the official investor, all the apartments in block Dynasty Tower booked out in only one first hour.
And the investor decided to open one part of the 2nd block Monarchy Tower for sell before the specified schedule. This made the forecast of specialist about the demand of Kingdom 101 became true. And this project will be expected to be a hot name in the market of high class apartment in 2018.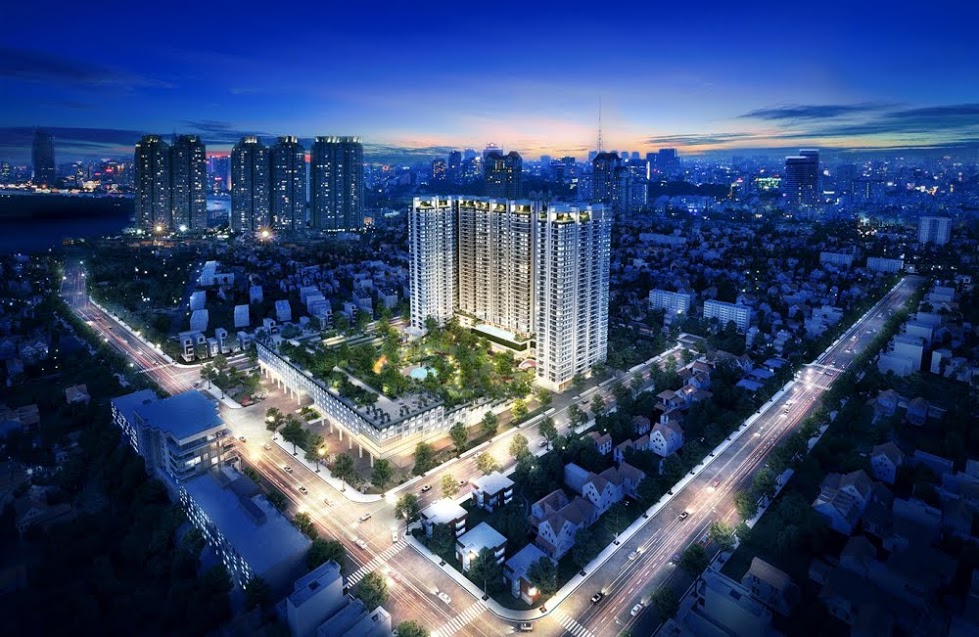 5-stars features
Kingdom 101 apartment project is located in 334 To Hien Thanh St., District 10, Ho Chi Minh City, Vietnam. It's started from October 2017. With the land area is 11,415m2 for the 1st phase, it designed with 03 blocks comprise of 30 floors and 02 basements. Kingdom 101 was expected to have 986 apartments & duplexes.
The Kingdome 101 apartment was designed in elegantly style with the used size from 48m² to 102m², 1 – 3 bedroom. It's expected to meet the demand of many kinds of customer. Moreover, all material and interior was chosen and imported from abroad. Most of them meet the international green construction cetificate.
For 5 minutes from the project to other center districts such as District 1, District 3, District 5, District 11. It's take only 3 minutes to Metro No. 5 on Ly Thuong Kiet St.
The project was designed, constructed, managed by noble brands inside and outside Vietnam like:
✔️ Designed by Vertical Studio & Butler Associates Sydney Australia.
✔️ Cotecons is the main constructor.
✔️ Johns Lang LaSalle USA is in charged of managing.
The A-mark of Kingdom 101 apartment is the internal park. It's the biggest part inside the city and only used by Kingdom 101 citizens. The project is covered by 5000m² of fresh green color. And it is side-by-side with 4.000m² of District 10's public park. Another A-mark of this project is the design of all apartments. It's followed US LEED Standards for green apartment and construction.
Flexible Financial Policy
VietBank, who is the major supported bank of the project, designed the very special loanning policy for Kingdom 101's owner.
In this beginning time, Mercedes E200, which the price is over 02 billions VND, will be a prize for one of booking customer together with much sponsors from investor.
With these special features, Kingdom 101 apartment is really a potential project in District 10 and Ho Chi Minh City, Vietnam.
🗂️ Project details: Kingdom 101
🗞️ Related Articles: Kingdom 101 – GREEN Apartment in the center of the city
Call our HOTLINE for consulting and buying:
📞 +84 938 667 155 (Mr. Hau)
📞 +84 923 016 426 (Mr. Hieu)
or email us at 📧 connect@ihousel.com
Trung Hieu, Tran – ihousel